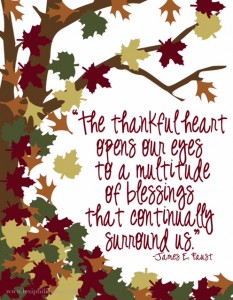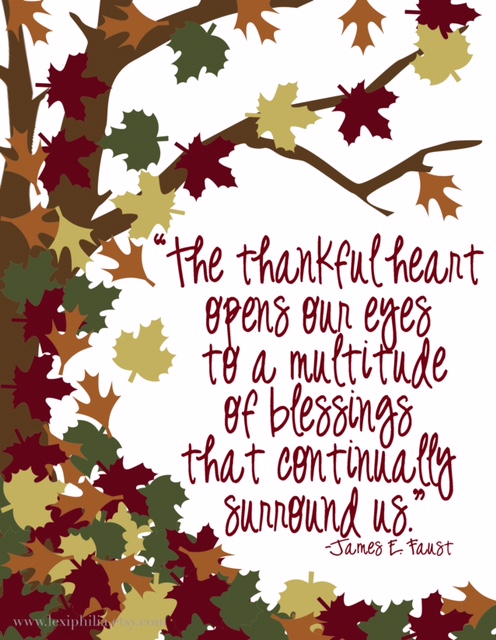 GRATITUDE IN ACTION -FRIDAY
OPENING PRAYER
Accept, O Lord, our thanks and praise for all you have done for us. We thank you for the splendour of the whole creation, for the beauty of this world, for the wonder of life, and for the mystery of love. We thank you for the blessing of family and friends, and for the loving care which surrounds us on every side. We thank you for setting us tasks which demand our best efforts, and for leading us to accomplishments which satisfy and delight us. We thank you also for those disappointments and failures that lead us to acknowledge our dependence on you alone. Above all, we thank you for your Son Jesus Christ; for the truth of his word and the example of his life; for his steadfast obedience, by which he overcame temptation; for his dying, through which he overcame death; for his rising to life again, in which we are raised to the life of your kingdom. Grant us the gift of your Spirit, that we may know Christ and make him known; and through him, at all times and in all places, may give thanks to you in all things. Amen.
SCRIPTURE
'Therefore I tell you, do not worry about your life, what you will eat or what you will drink, or about your body, what you will wear. Is not life more than food, and the body more than clothing? Look at the birds of the air; they neither sow nor reap nor gather into the barns, and yet your Heavenly Father feeds them. Are you not more valuable than they?' Matthew 6:26-27
CLOSING PRAYER
We thank you Father, for all our joy and all our longing. You have given us in this world of beauty and love; you have also given us the ordinary, of provision of the necessary things of daily life. We thank you Father, not only for these things but for the gift of hope, and for all that reminds us of your promise of eternal life; through Jesus Christ our Lord. Amen.
Rev. Marie's Thoughts
Our beginning prayer today says "We thank you for the blessing of family and friends, and for the loving care which surrounds us on every side."
How good it is to have those who love us and share our joy. Experiencing a happy thought, a celebratory event or a satisfying achievement is a very lonely thing when there is no-one to whom we can tell the good news. Our joy is made more real and tangible when we share with people who really care.
Many years ago I called a friend to congratulate her when I saw in The Nugget that her children had been mentioned for a special achievement. She was delighted by the call. She said something that has stuck with me. "There are almost always folks who gather round, in the short term at least, when things go wrong," she said. "Your real friends are the ones who gladly share your joy and make it their own with you." I was a little surprised by this then, but time has taught me the accuracy of her words.
That said, it is such a comfort when, in times of trouble or sadness, we see the faces of those who love us. It was almost a year ago when my Mom went home to be with her Lord. Even today, I found myself saying quietly "I wish Mom were here just now". For her, the homecoming was a relief and she anticipated it quite eagerly. For us, the loss was intense and profound. As I stood at her visitation, I was feeling pretty far from home and forlorn until I looked and saw my Christ Church family coming across the room to meet me. They wrapped me in one of our blessed prayer shawls and in their love and care. My heart was warmed and comforted and I thanked God for the gift of being part of the body of Christ.
That sense of deep gratitude underpins my choices to this day. I was reminded of the critical importance of "presence" – of giving the gift of our physical presence, our prayers and attention, our tangible offerings of cards and calls and gifts. All of these filled my heart with comfort. The remembering of that, and of the evidence it was to me of God's tender care, motivate me to offer at least a little bit of this back.
Like sharing our joys, the sharing of our gratitude in action has the effect of deepening our sense of thankfulness. As we care for others, we become " the blessing of family and friends," and the evidence of God's gift of "loving care which surrounds us on every side". And being a blessing brings us blessing. Our care, growing out of a profound gratefulness for God's care, is an expression of our best selves-in-Christ. It is a reflection of our truest selves, the people we were created to be. And, oh, what joy that is.
GRATITUDE IN ACTION -SATURDAY
OPENING
Canticle 3 Song of Thanksgiving Isaiah 12:2-6
Surely it is God who saves me;
I will trust in him and not be afraid.
For the Lord is my stronghold and my defence
and he will be my Saviour.
Therefore, you shall draw water with rejoicing
from the springs of salvation.
And in that day you shall say,
give thanks to the Lord and call upon his name;
make his deeds known among the peoples;
see that they remember that his name is exalted.
Sing the praises of the Lord, for he has done great things,
and this is known in all the world.
Cry aloud, inhabitants of Zion, ring out your joy,
for the great one in the midst of you is the holy one of Israel.
SCRIPTURE
Give thanks in all circumstances; for this is the will of God in Christ Jesus for you.
1 Thessalonians 5:18
CLOSING PRAYER
Almighty God, we lift up our hearts in gratitude for all your loving kindness to us your children. For life and health, for love and friendship, and for the goodness and mercy that have followed us all the days of our life. For the wonder of beauty of the world, and for all the things true and honest, just and pure, lovely and of good report. For the gift of Jesus Christ your Son; for the grace and truth which came by him; and for his obedience unto death, even death on the cross. For his glorious resurrection, his ascension to your right hand, and for his everlasting kingdom and glory. For the holy spirit, the comforter, the Lord and life giver, the author and perfector of our faith; for your holy church throughout the world; for your Word and Sacraments and all the means of grace; and for the fellowship of the redeemed Heaven and earth. Glory, thanksgiving and praise be yours, O Father Almighty; through Jesus Christ our Lord, who is alive and reigns with you and the Holy Spirit, one God, world without end. Amen.
Rev. Marie's thoughts
I love the Canticle that begins our devotion for today. What a joyful song of praise it is. My first thought as I read it was that the writer must have been experiencing a time of great blessing and happiness when this was composed.
Then I looked more closely. Maybe you picked this up more quickly than I, but did you notice that the poet says nothing about the circumstances around the writing? My commentary tells me that this song was probably written during the period when the people of Israel were under the domination of the Assyrian Empire. Life was not easy.
When I listen carefully to the words I see that the song concentrates on who God is and what God has done, and from that poet draws gratitude and hope. Our circumstances change constantly and we often have little control over them. When I was in my "old life", I dealt constantly folks who had experienced accidents and fires and car crashes. I soon realized how profoundly one's life could change in the sudden space of a few hours or even seconds.
Despite this, St. Paul reminds us to "give thanks in all circumstances". And if anyone knew about tough circumstances, it was St. Paul. He was writing from raw experience.
He, like the poet of the Isaiah reading had learned that real joy, real confidence can be found only in our trust and dependence on the unchanging love and care of God, found in Christ Jesus our Lord.
But how do we find this when life changes and worries plague us? We remember. We remember and give thanks for God's help and faithfulness in the past. We remember that God knows our present and while it might be a surprise to us, it is not to him. We remember that God is active right here and right now, and determine to look for evidences of his care and comfort and to give thanks for these.
One commentator says this about the Isaiah reading:
"The singer calls upon the people to live in expectation of the day of salvation and, in so doing, to make the kingdom of God known here and now." (Elizabeth Webb – Working Preacher)
This is the work of gratitude in action!