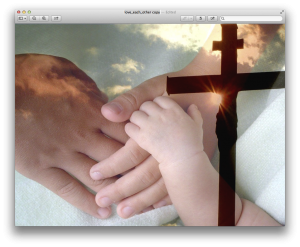 Regular Schedule
First Sunday of the Month
10:30 A.M. Family Service - Holy Eucharist. Coffee Hour.
This is an upbeat service, which has increased participation by our children and young people. It has a bit more casual style and is enjoyed by folks of all ages.
Second, third and fourth Sundays of the Month
9:00 A.M Holy Eucharist (BCP)
is a quiet, meditative and traditional service from the Book of Common Prayer
10:30 A.M. Holy Eucharist. Sunday School.
This service is from the Book of Alternative Services, and is somewhat more contemporary in nature,  blending various music styles and traditional worship with an accessible and lively spirit. Church School for children occurs during the service.
Third Sunday of the Month is Food Bank Sunday
Mondays 1 to 3 pm
MBS is an informative and fascinating journey through the Scriptures - this fall finishing the Hebrew Scriptures and beginning a look at Jesus' life through the eyes of four of his contemporaries.
Youth and Family Activities
Check the calendar for updates on special youth and family events taking place every few weeks.
For ongoing notices of week to week activities, fill out the sign up page on the home page to get a weekly update in your email.  Or friend Christ Church North Bay group on FaceBook for ongoing updates and interesting articles.
Summer Schedule (10 Sundays at 10)
One service at 10 a.m.
See the calendar for midweek, special and summer service details.