Several weeks ago, I wrote "God is the God of surprises." Little did I know how soon that would play out in our lives. Just a few days later, I opened my email one morning to find an invitation to consider an interim ministry for three months in Bermuda! As often happens when God goes before us, all the details have fallen into place quite quickly and so Rob and I will be off by the end of this month to spend November, December and January at St. George's Parish, at the very north end of Bermuda.
I am delighted to have the opportunity to serve about 16 miles from the Cathedral in Hamilton where the Canon Dr. Jerry Smith is now serving. Many of you will remember Father Jerry and Marjie Smith fondly. We will take your good wishes with us when we see them again.
A little bit about the parish - St. George's parish consists of two congregations. St. Peter's is the oldest protestant congregation in the world, outside of England. There has been a congregation worshipping there continuously for over 400 years. The building itself, which is almost as old, is a popular site when folks visit the town. St. Georges, wis a UNESCO World Heritage Site. It is also a major stopping place for the African Diaspora Heritage Trail.
Like many of our congregations, they and their sister congregation at the "Chapel of Ease, St. David's" are feeling the effects of COVID, the challenges of smaller attendance, primarily older parishioners and the need to re-vision their place in the service of God's kingdom. They, and I, will appreciate your prayers as they await a new permanent priest and listen for God's leading in their future.
If you would like a look at the parish, which is located at the very north tip of the island, you can check out the website at https://www.stpeters.bm
or the Facebook page at https://www.facebook.com/stpetersbermuda
Sunday Services are recorded on Youtube and these show the unique interior of St. Peter's building. You can access a number of their services at https://www.youtube.com/channel/UCeJnQEBXOO14zDAk053vkHQ
The 16th Sunday after Trinity is a service led by the Bermudian Bishop Nicholas Dill.
The Chapel of Ease on St. David's Island was constructed when there was only water access between St. David's Island and St. George's. Often worshippers could not get to St. Peter's due to weather etc. It is also a beautiful building and an important part of its community and the parish.
You can read a bit about this church at https://www.stpeters.bm/chapel-of-ease
Another interesting feature of the parish is the "Unfinished Church" - another historical site. You can find info about this unique structure at https://www.youtube.com/watch?v=gz2ySzPx8JY
I understand that the rectory is on its grounds. The house was originally the servants' house when the governor's mansion was in St. George's. When the seat of government moved to Hamilton, the mansion was destroyed but the grounds and servant's house were deeded to the Anglican Church.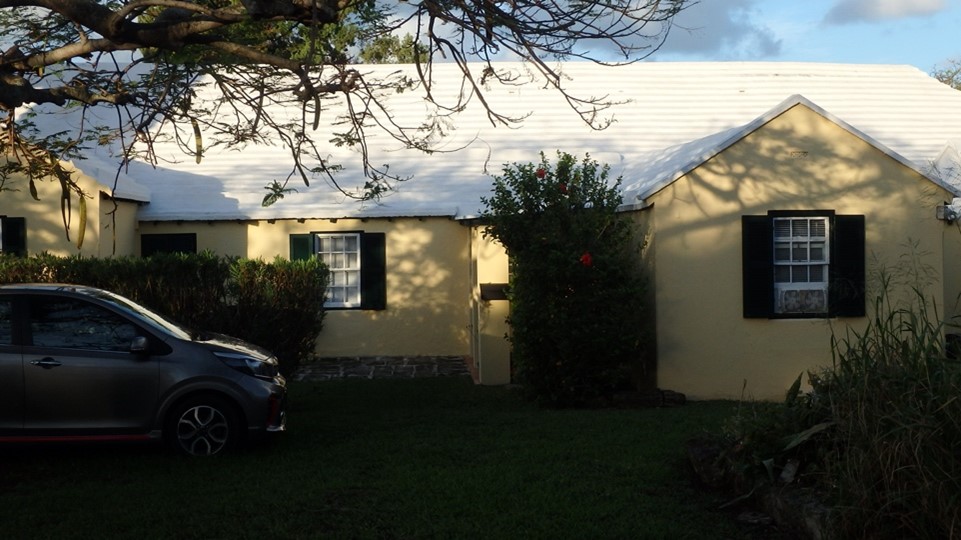 I hope to be sending back Advent Reflections and some blog posts about our experiences. For instance, I will send an account of the history of the "Unfinished Church". If you would be interested in receiving these, just send me an email at blessings@marieloewen.ca and a few emails will show up in your email box.
Rob and I covet your prayers as we begin this new adventure.
Here is a picture of St. Peter's