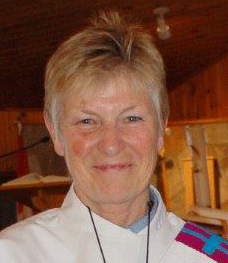 The Diocese of Algoma has announced the following:
Bishop Anne Germond is pleased to announce the appointment of the Rev. Beth Hewson as Part-Time Incumbent at St. John the Divine, North Bay, effective January 1, 2018.

Beth is currently Part-Time Incumbent at St. Simon's, Temagami, and part-time Chaplain at the North Bay Regional Health Centre. She is a graduate of Canadore College (Recreation Leadership), Laurentian University (B.A. Psychology), George Washington University (M.A. Education and Human Development), and Trinity College, where she received her M.Div. She serves on the Board of Camp Manitou and is Chair of the Diocesan Social Justice and Mission Committee. She is married to Tom Zink and they reside in North Bay.

We ask that you uphold Beth, Tom, and St. John's as they prepare for this new ministry together. We ask, also, that you uphold the parish of St. Simon's as they look to their future ministry and prepare to say farewell to Beth over the next several months.
To which we add our "Amen"!